Our partner Swaadna works to reintegrate children into education in Syria, providing them with the tools they need to achieve their dreams. 
Khatoun's Story
Khatoun is 10 years old. She's from Bza'a town and lives with her family. The conflict in Syria has disrupted their lives. As a result, Khatoun had to drop out of school for 3 years.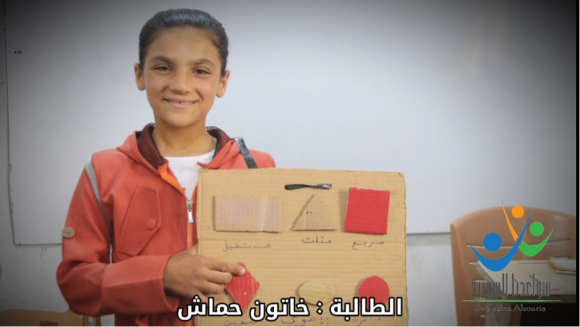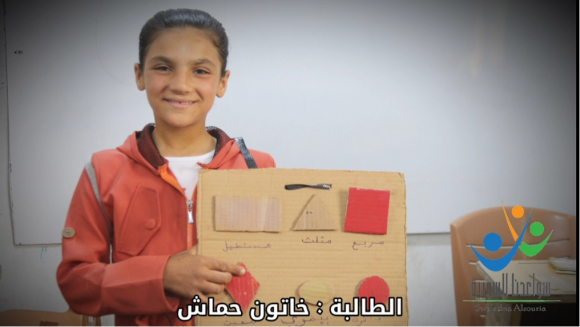 Without access to education, she was unable to read or write. This was before she joined Swaadna Education Centre. In 2021 she attended their programme at the first level, which helps to improve the educational skills of young children who have not had access to school. Khatoun began to read and write words in Arabic, English and numbers in maths. With the support of the Education Centre, she has passed her exams and has moved up to the second level.
She wants to continue her education, moving to a formal school next year. She dreams of becoming a doctor one day and healing elderly people, especially her grandmother.
"I wish [to] become a doctor, to treat my grandmother's heart and all the elderly people's hearts. I don't want to see them suffering".